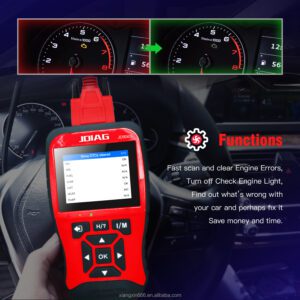 Reads and Erase Diagnostic Trouble Codes (DTC) [Read DTC, Clera DTC]
One-click to read or clear completely the fault codes of your vehicle. Compartible with all car brands and models, and all OBD2 compliance vehicles from 1994 till date.Before easing codes, be sure to record the fault codes. Rescan to read persistent fault codes to verify the faults.
Car Stream Data Flow [Live Data]
The view data function allows you to view the vehicle PID real time data flow. All supported data will be displayed live. You can also select custom data for comparison.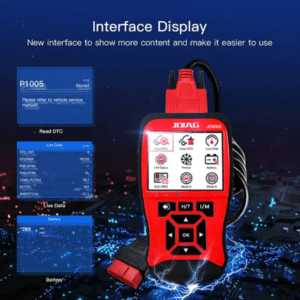 Car Readiness Test [I/M Status]
This preparatory function is used to check the operation of the emission system on vehicles complying with obd2. It is an excellent function for checking whether the vehicle complies with national emission testing.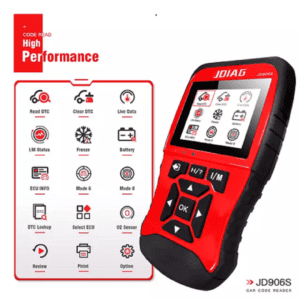 On-Board Monitoring System [Mode 6]
After repair or after clearing the fault code, the on-board monitor test is useful. The diagnostic tool allows access to the on-board diagnostic monitor test results of specific components.The vehicle manufacturer is responsible assigning MID and CID for testing different systems and components.
This advanced feature enables you to define the car diagnostic monitors definition.
Many Other Functionalities
The ECU (Engine Communication) vehicle information function can retrieve information about the VIN- Vehicle Identifacation Number, CID-
Cylinder Identification Sensor, and calibration verification number CVN.
The component test function is used to initiate a leak test of the vehicle evaporative system. The Fault Code Query Function is like a fault code dictionary that can be used to get the meaning of every fault code
These include Oxygen Sensor, Image Screenshot, Device Sttings and Upgrade; USB storage and more